WHAT WE ARE DOING?
For eleven years we have been making leather bags and leather accessories and not just have been selling them! That is why we have the opportunity to offer you a tailor made bag. In our Art House, we create things that are designed for specific people starting from their interests, looks, and lifestyles. Therefore, we can always make small changes for our customers for their convenience and choose the right handle length or modify the entire bag's color. This means that you will never see a bag like yours on someone in the street.
We use the best genuine leather from Italy and you can appreciate its high-quality while wearing. Anything produced by our workshop is made of genuine leather or wood and no synthetic substitutes are used as a matter of principle!
WHO DESIGNS AND CREATES BAGS?
Lyubov Kurguzova
The leader, mastermind, artist, and designer.
Mobile: +7 (905) 281 75 87
E-Mail : kurrguzova@gmail.com
2000y. - graduated from the St. Petersburg Art College named after N. Roerich.
2006y. - graduated from the St. Petersburg Academy of Arts named after I. Repin.
2006y. - launched the KURGUZOVA Art Bag House.
Aleksandr Ivanov
Director for Development and Marketing.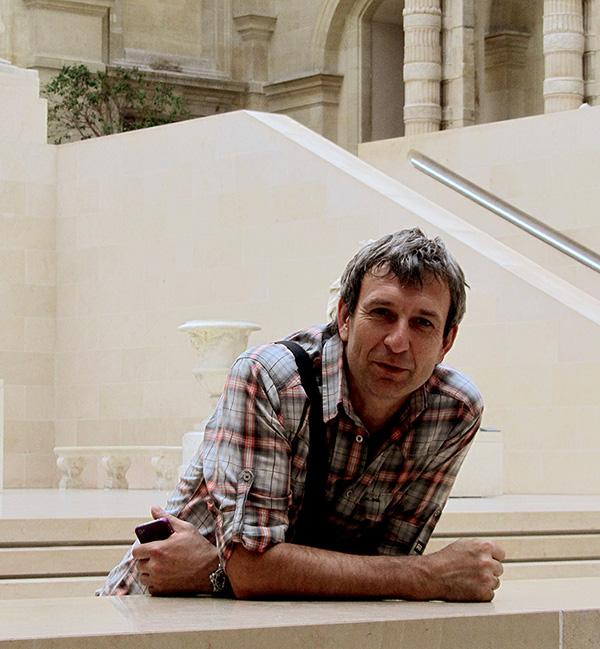 Mobile : +7 ( 921) 966 94 71
E-Mail : info.craft.bag@gmail.com
Dear partners, this email address is designated specially for you
and your proposals regarding cooperation and innovation.
1988y. - graduated from St. Petersburg State University, Department of Mathematics and Mechanics.
2013y. – joined the KURGUZOVA Art Bag House as Director.